New Image Studios & Music Express
30 Years of Wedding Excellence
5,000 Weddings Covered
One price. One meeting.
One amazing experience, beautifully captured.
30 Years Experience
Meet Steve Poland, our Founder
We started Music Express as a DJ company in 1991 and expanded to photography and video in 2003, creating New Image Studios.
Our founder, Steve Poland, not only provides sales, customer service, and planning help, but he's personally performed all of our services and trained our staff using his 30 years of experience.
We don't subcontract out to other vendors, like some companies that "say" they provide multiple services. Our entire team is part of our company, dedicated to providing the highest level of coordinated services.
New Image Studios and Steve Poland were absolutely wonderful to work with. From our first meeting, trying to choose a photographer/videographer all the way through the end, Steve has listened, offered suggestions and done everything we asked of him and his team. He made sure we knew what to expect every step of the way and made sure that our tastes and personalities were included in each photo session. It was much more than pictures for a lifetime, he told the story of our wedding through photography.
Shayne
Married October 2014
The Imagery
Meet our Photographers
Our primary & second photographers are experienced, professional, efficient, and passionate about their craft.
By listening to you, and asking questions about your vision for the event, we can create a timeline for photos that captures all the important details and special moments without keeping you away from your family and guests making "art".
Go to Photography Pricing & Packages
New Image Studios was the perfect fit for our wedding! Steve was very flexible when we wanted to add extra time, and the turn-around time of him editing our photos was so fast! Melanie was our photographer for the big day and she was so fun and professional. I absolutely recommend them!
Aili B
Married November 2021
New Image Studios was wonderful to work with! Highly recommend. The booking process was easy, with the help of Steve. He explained everything that they offer and answered any of our questions in a timely manner. We had Greg as our photographer for our engagement photos, which were so fun to shoot. He recommended the perfect place to take them! On the day of our wedding, Greg and Neeti were our photographers. They did a phenomenal job. They captured our big day perfectly and we couldn't be happier!
Kayla H
Married October 2021
I can't say enough about New Image Studios! Steve was our main photographer and Diana was our second shooter for the day. You can tell they have been working together for a while; they practically read each other's minds! They anticipated everything I needed: a quick break, a drink of water, everything! We also used TJ the DJ for our music which was incredible. Since the photographer and DJ knew each other everything was so easy, from the zoom meetings before our wedding, to running the entire reception flawlessly. Their efficiency impressed me and I would absolutely choose them all over again if I could!!
Kelsey B
Married September 2021
Now Booking for 2023 – 2025
Your wedding, covered
You have your own vision and ideas about what's best for your special day.
Let our coordinated team of experienced professionals bring it to life.
The Experience
Meet our DJs
Trained by our founder, Steve Poland, our DJs keep your reception on track and guests moving on the dance floor!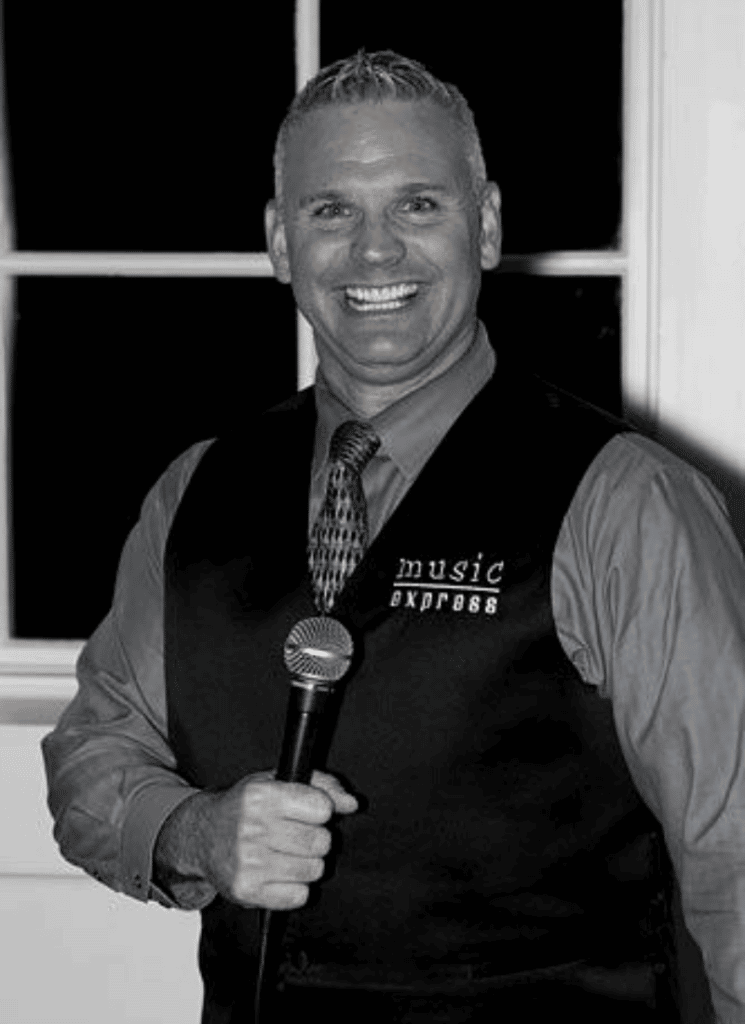 TJ was great throughout the entire process! He kept everything stress free and was so great about us changing some music choices up last minute. During the wedding he kept the flow of the night moving and was so great with extra song requests. The dance floor was packed all night! It was a such a fun day! Highly recommend!
Jessica F
Married April 2022
Working with Steve and Tim from New Image was so easy, personable and rewarding. They took all of the stress away from worrying about photography, music/dj and especially flow of the reception. True professionals who have years of experience to make anyone's wedding/reception the best day. My husband and I didn't know what to expect or plan for in regards to the reception schedule and Steve and Tim really helped guide us and make sure we got exactly what we wanted. Not to mention doing a beautiful job capturing everything. We would highly recommend them to anyone who is looking for professional work from personable people.
Brooke D
Married January 2022
Jack is the best! From first interaction through departure at our wedding, Jack had our interests in mind and made the party that much better for us and our guests. We had seen Jack DJ at a couple of other weddings and were impressed. At our own, he did not disappoint! We even had a couple of wrenches to throw at him the few days before the wedding and he handled them flawlessly.
Cory P
Married April 2021
Now Booking for 2023 – 2025
Your wedding, covered
You have your own vision and ideas about what's best for your special day.
Let our coordinated team of experienced professionals bring it to life.